Wow, we knew Luwayo is doing awesome stuff…
This piece of land was sold to him cheap "as a dry piece of land good for nothing" …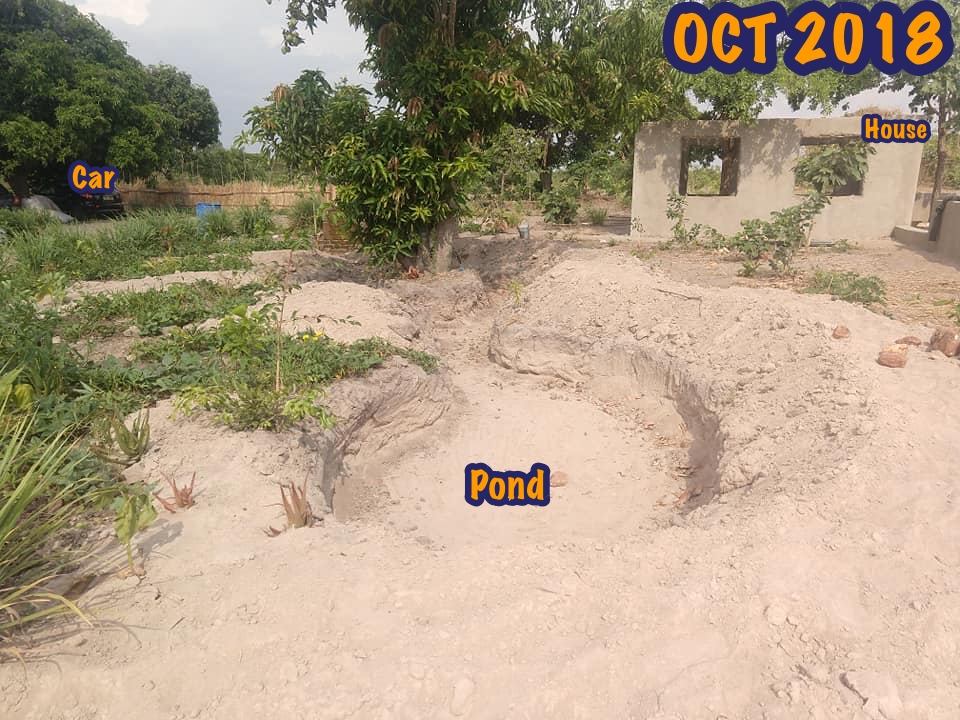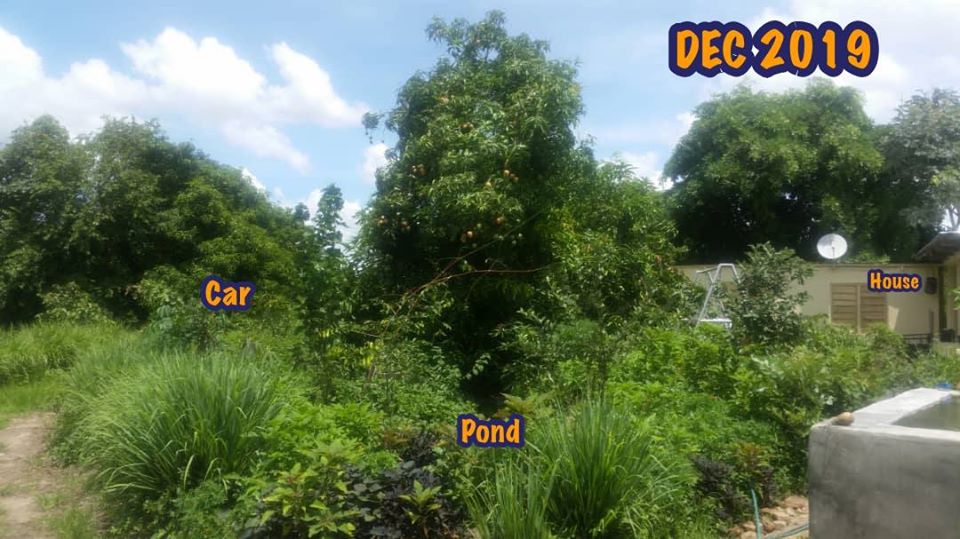 it has turned into a lush food forest.
Over the past two years, we have seen it evolve with countless amazing visual impression of over 80 crops , traditional housing, micro pilot model farms and many other projects in the region …
but we didn't know … how huge it has grown on-site. See this :
Here is what that looks like when we zoom in.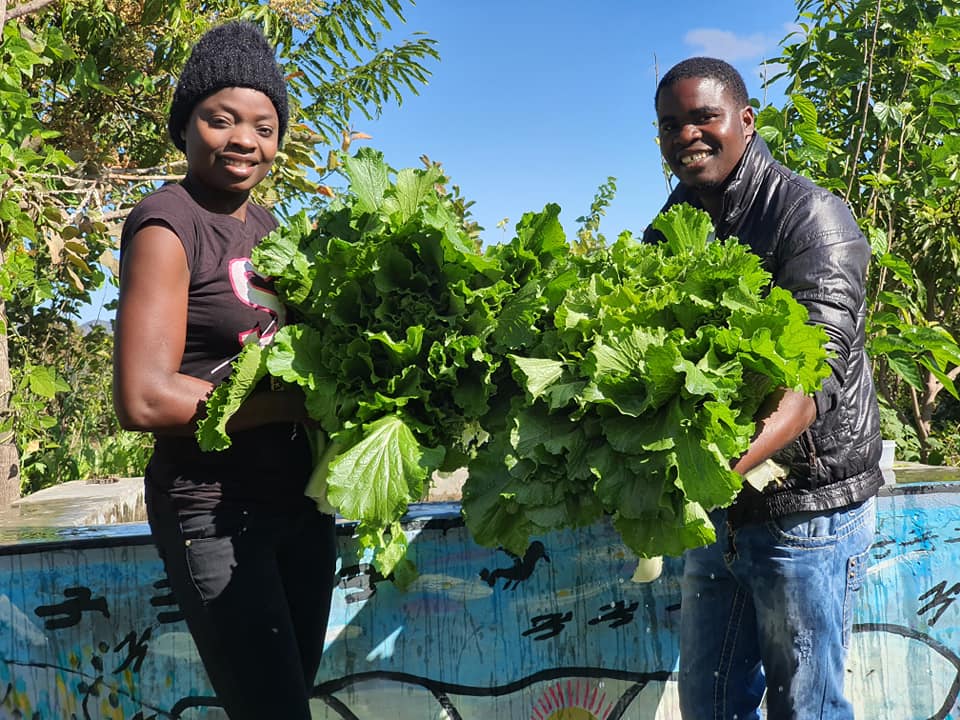 Many of their crops grow bigger than usual through permaculture methods that boost soil quality and also plants boost each other.
A single lettuce plant feeds a restaurant.
And the cassava … used like potato and as flour …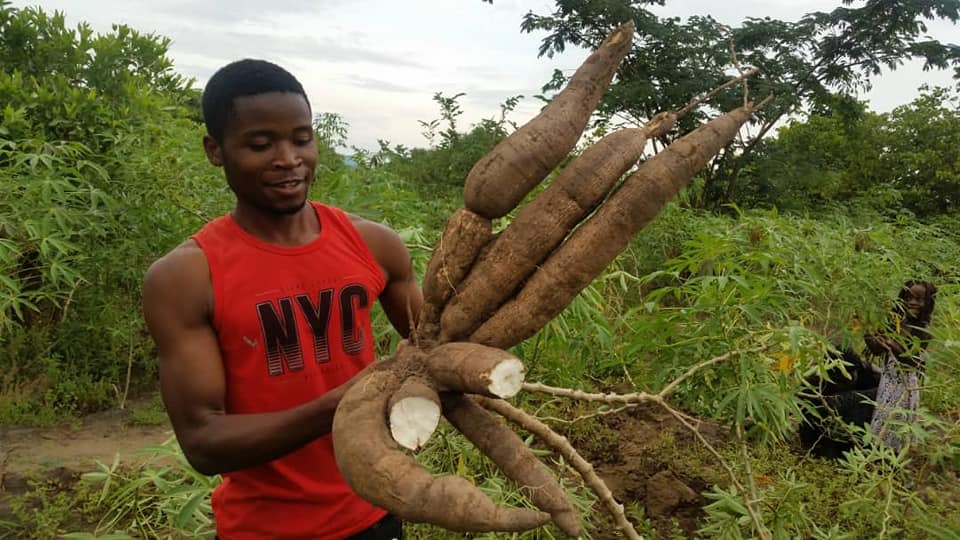 This is a crop growing among the trees. No crop is handled with hectic priority as on monoculture farms. Each are shuffled in and handled casually, since one is dependent on none. There's always many others and they appear through the year … PERMANENT / Permaculture.
It would already be gorgeous, if it was only for feeding the family. But their plot, their forest – which they let just grow by itself!!! – generates tons and tons that get sold on markets.
The 3 Hunger Months are mango time!
Why haven't people planted mango trees along lots, fences, roads, schools, parks …
Luwayo has diverse fruit tree varieties, many with multiple services – fruits, medicinal, soil temperature, wood, mulching …
And they share their knowhow with others
with constant trainings … and rapid results (that you get to see in our posts) have got many regional supporters on board.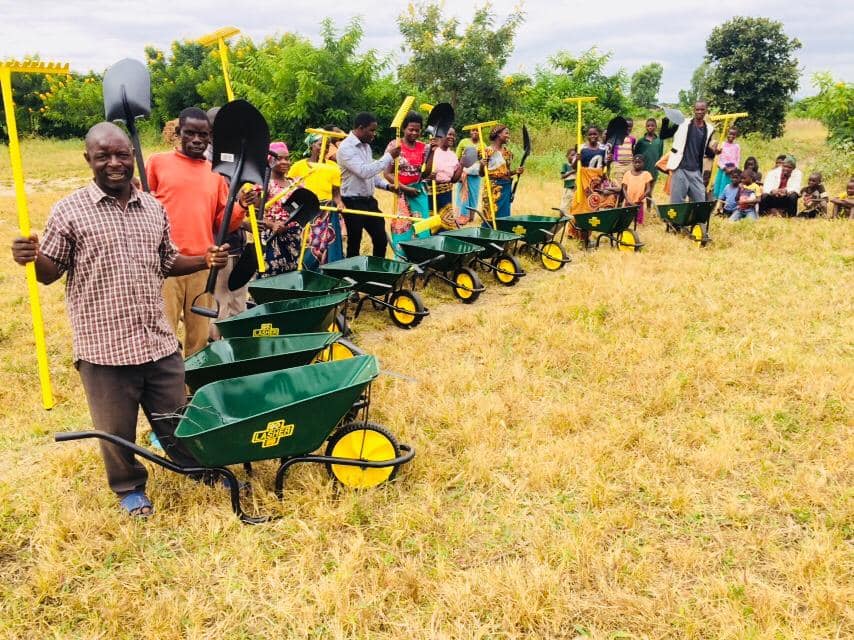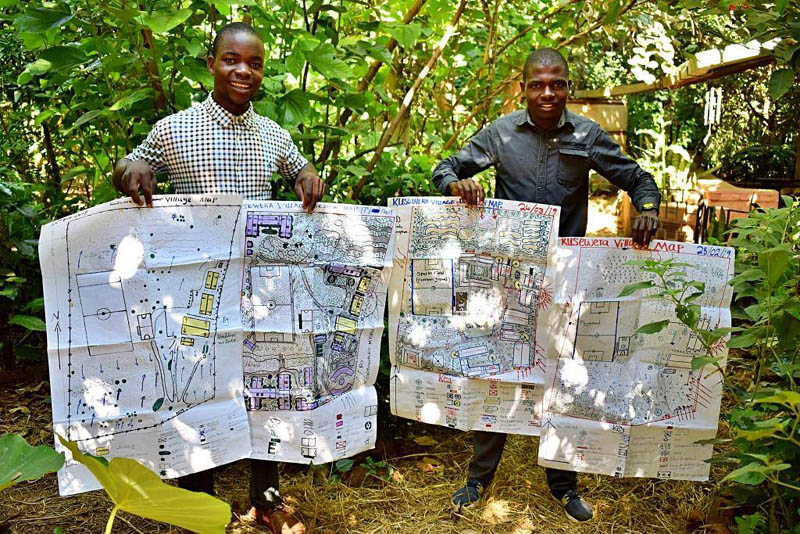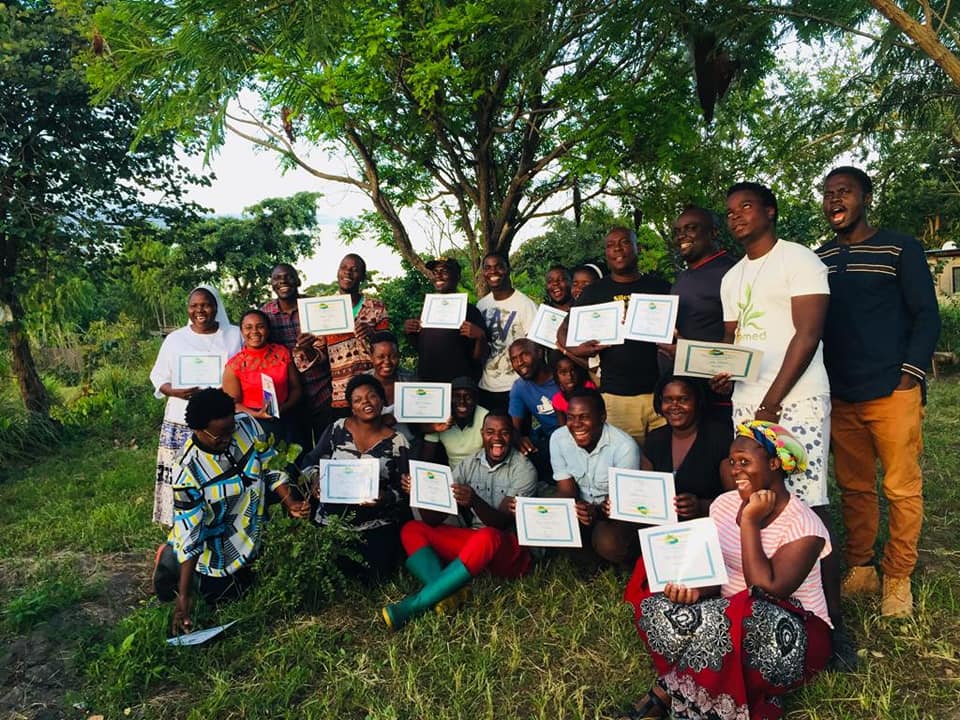 View this:
Many people have clean swept yards. 
Looks tidy, but they live in exxxtreme poverty.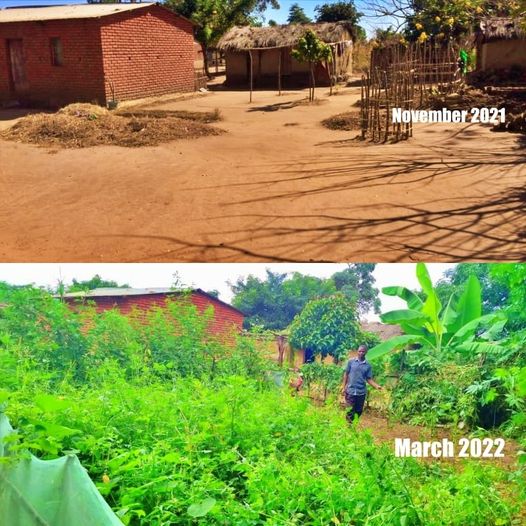 You see? 4 MONTHS LATER.
And all it took was a few days of training
on useful plants to start with & a few tricks like mulching for soil quality
… and a few seeds!
This is no longer poverty.
Food is ticked off. Beauty. Spirit.
Creative thinking. Conversations. Community. 
There is a lot more that we will show you step by step as it appears on Luwayo's social stream.
Hint: he posts DAILY! You can follow him like we do.
It's an incredibly educational and empowering experience.
And of course you can contribute and even pay visits.
And they don't miss to highlight WELLNESS & MENTAL HEALTH
because it's paradise life on a family farm.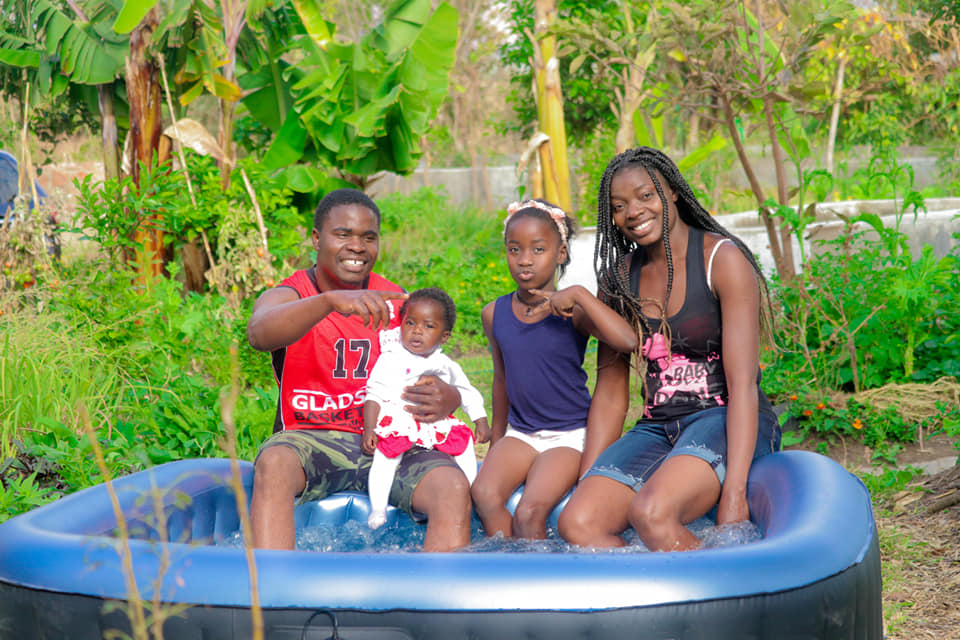 YOU SEE,
this is in the "5th poorest" country on Earth
with 3 Hunger Months December to February
and you understand that there is zero reason for it,
except for ignorance > by traditional farmers > by dirty industry 
AND : by the entire DEVELOPMENT INDUSTRY including the UN
who keep ignoring this simple people-powered solutions
to restore food, thereby peace and joy and abundance
without poisons and machines,
without toxic dependence on dishonest faraway companies
"You don't need money to grow food." – Luwayo
AND THE BEST IS:
Their example dissolves the image among the African young generation that life as a farmer is poor and hard.
No! It means living many young families' Our Little House In The Prairie dream
with creativity, vibrant community, exchange 
and protecting the LAND + biodiversity + water and become climate change RESILIENT.
+
THE OTHER BEST THING IS
THEY TRAIN 100s OF POOR FARMERS
to do like them. You'll see much of them in YL
and you are to take part in boosting this,
impacting 1,000s of farmer lives FAST.