"Permaculture Paradise Institute would only be a family farm, if they didn't also pass on knowhow.
PPI has a constant stream of activities maintained by Luwayo and supported by a few staff, also youth volunteers joining for 3 months or more. 
The core program is certified PDC Permaculture DESIGN Course training over 1 week for groups of 20 farmers or more.
The following photos give you an idea of
the excellent learning environment (the ultimate family farm)
vision for their own farms
variety of topics, soil, water, treatment, crops, trees, plant layers (soil, bushes, trees) and more.
The KEY however is DESIGN. How do I plan and arrange my plants so
they interact
I make watering easy
I keep of unwanted insects
and more.
That is what Luwayo points out when we ask
"why do traditional farmers fail and live in poverty?"
"They don't think, they only copy-paste what earlier generations told them, and usually they monocrop, so they only have 2 yields of maize per year, nothing in between, they sell the maize at low price on markets and if weather or international stock market manipulation impact yields, they immediately drop into poverty."
What's their goal, anyway? It is to feed themselves. So why not feed yourself directly instead of taking the turn around selling 1 crop for cash and buying multiple crops for cash?
Instead, grow multiple crops and you're well fed, plus you're secure, have it under your nose, got stuff to do, have beauty and keep evolving it. You live as steward of the land, as a hand of the Creator and wield your creative force.
How could one ever have given that up? Well, now just do the right thing again. In the end, it's just common sense like kids would build their LEGO farm. They wouldn't create a maize monoculture would they?!
"This week we have 35 teachers from Mountain View, Mary View and Mua schools for the deaf taking a 5 days Permaculture Course to implement at their schools."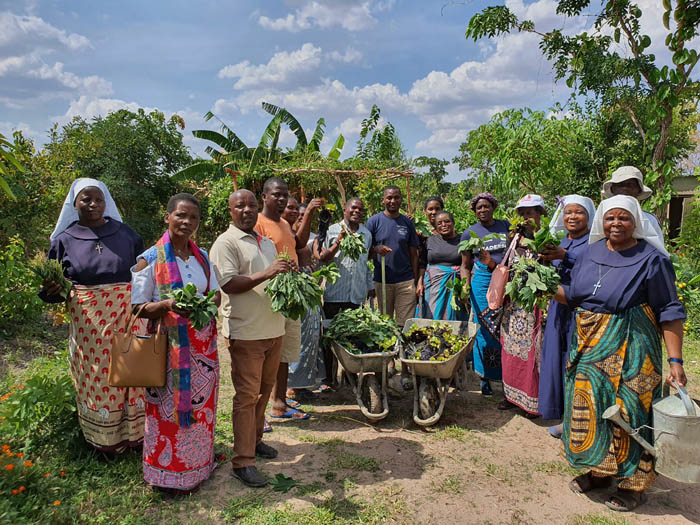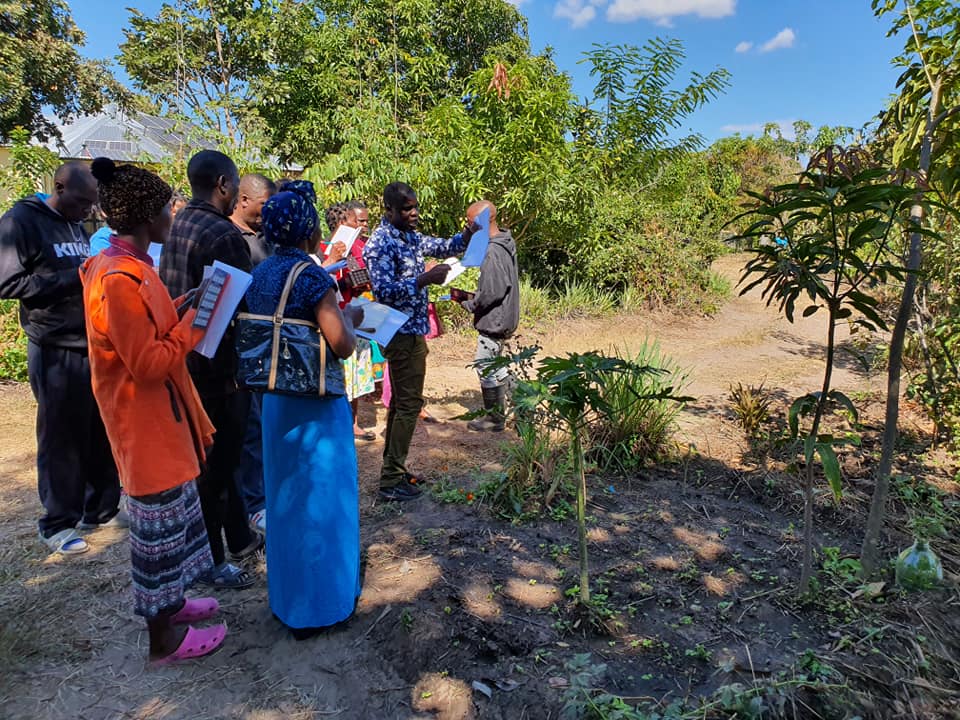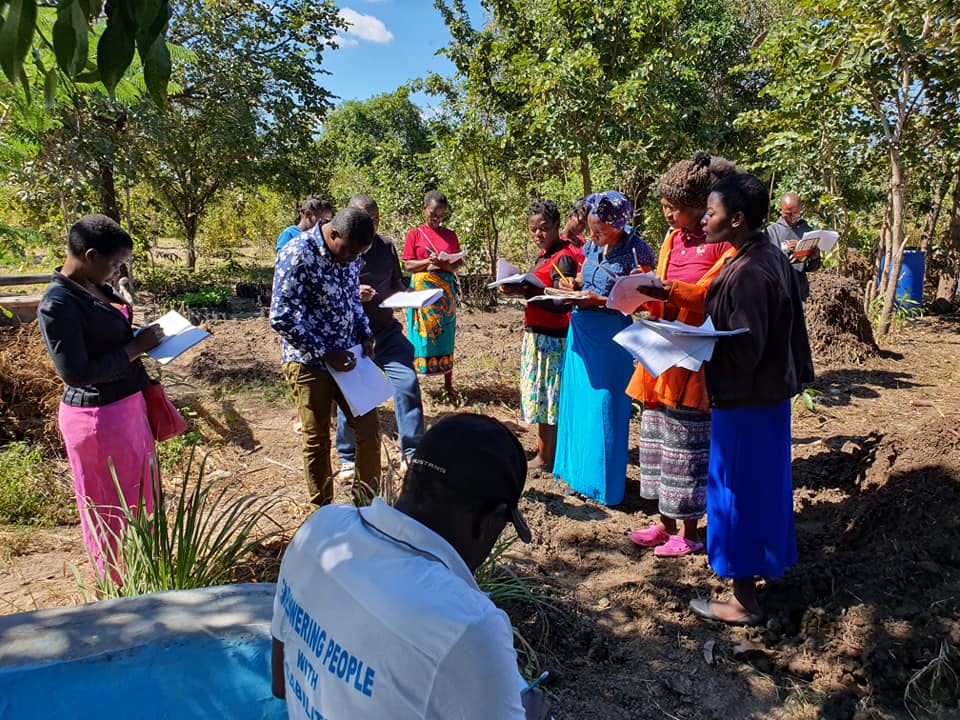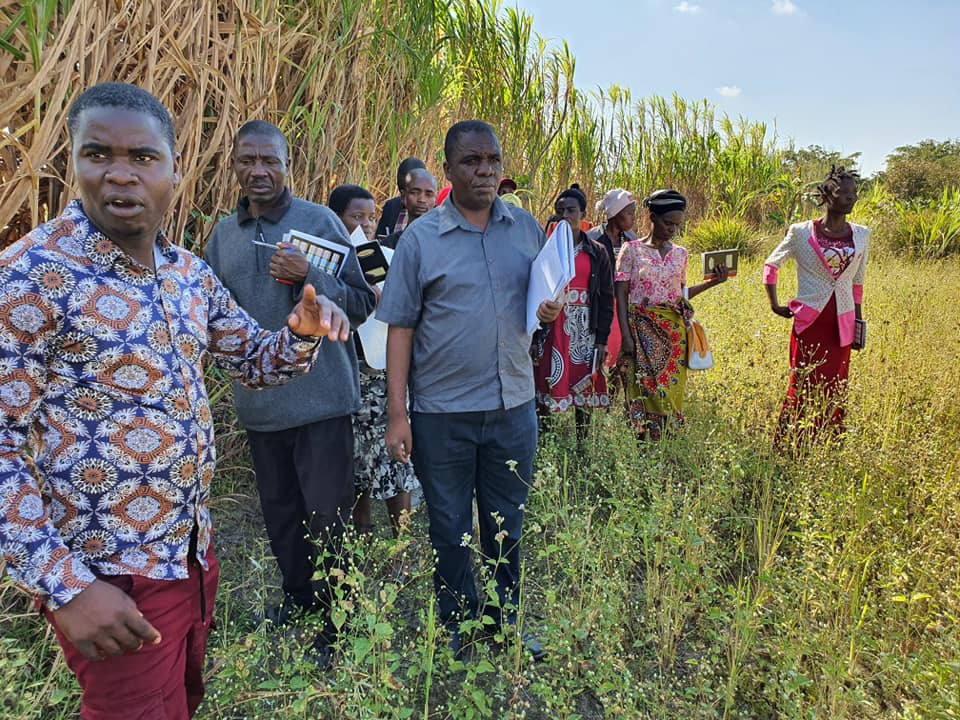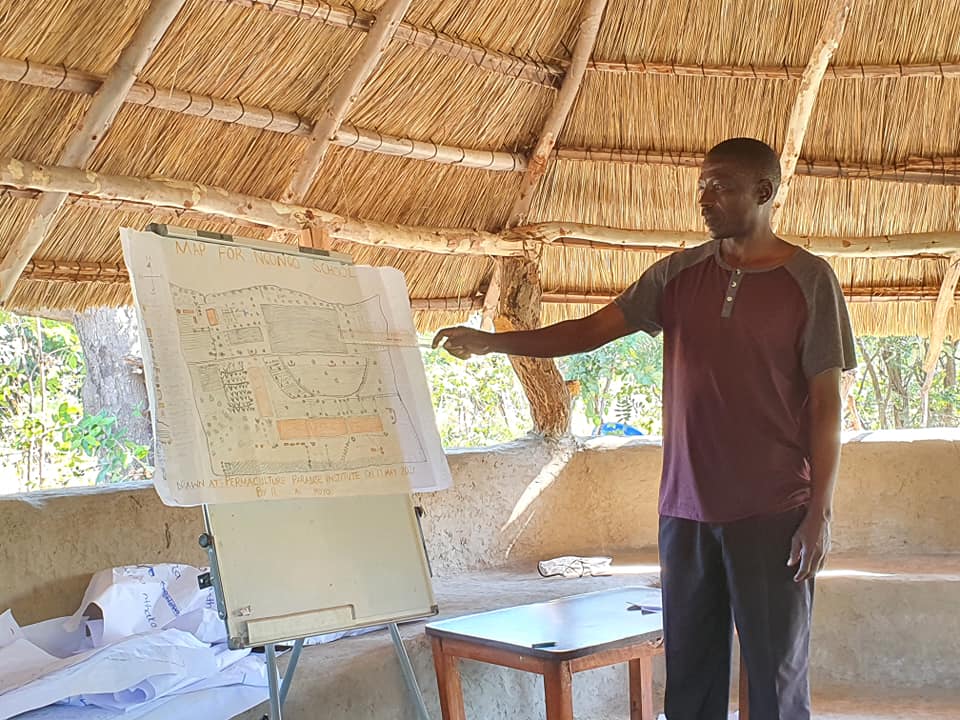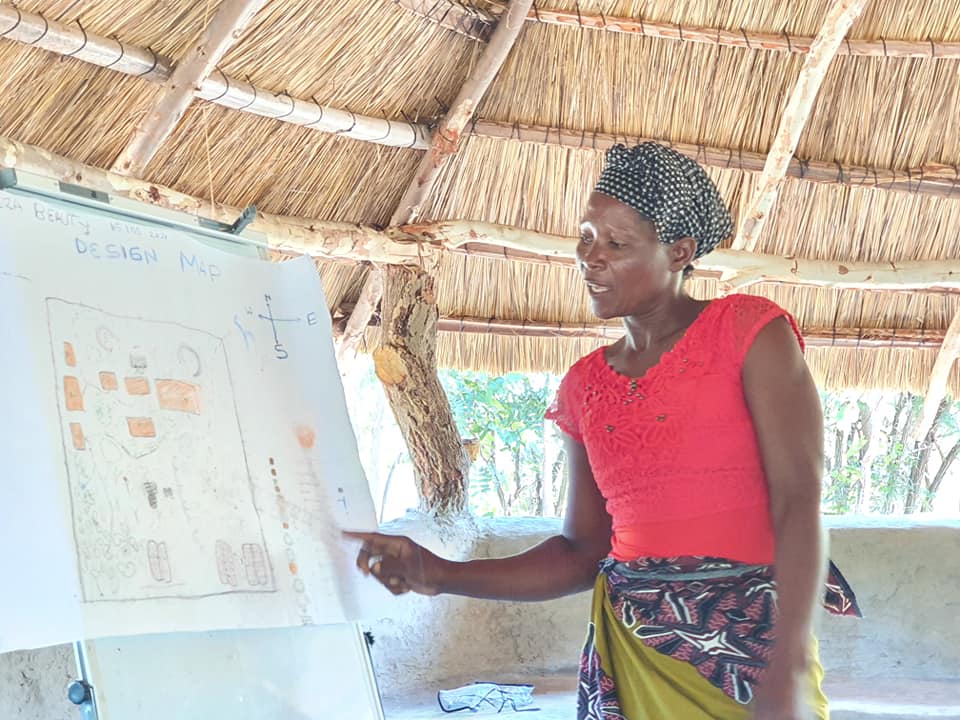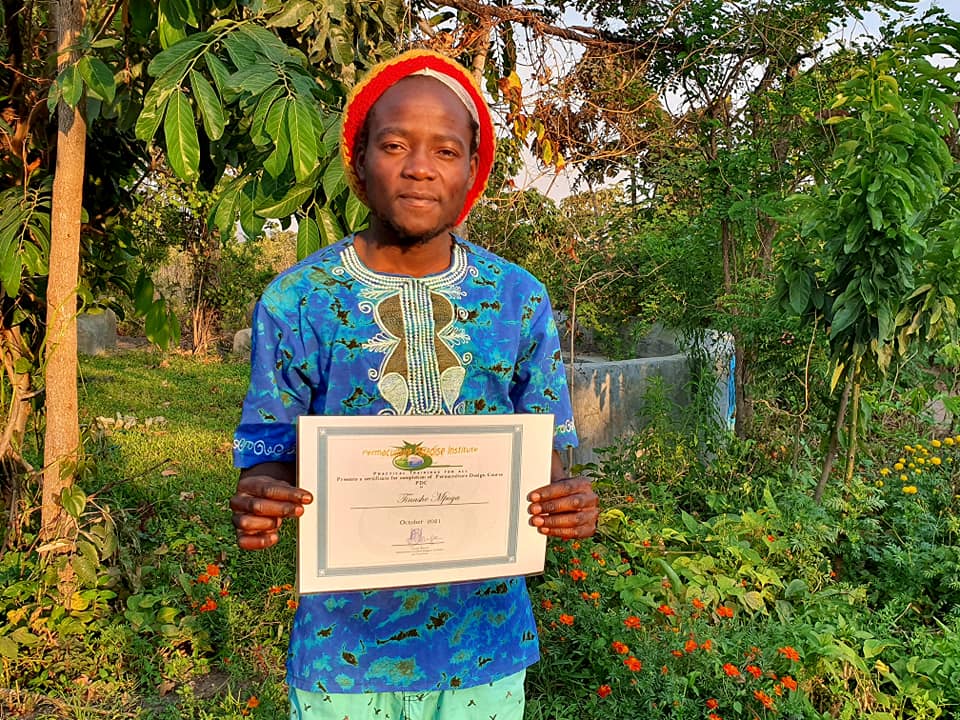 As you can tell from other posts, they have blitz results! CRAZY! And their example cannot not influence their neighbors who see a food forest spring up in 3 months 🙂 hence each pilot farmer will influence dozens, and those will influence hundreds, since no one in the village will decide to behave as usual, that would be STUPID, and people at the edge of hunger do not decide to act stupid.
A 1 week training is about $240 per person. We were surprised and felt that's costly, but Luwayo ensures us it's more expensive elsewhere, around $270 or 300.
Each invested farmer will influence another 10 to 100, hence the value is definitely worth it for ordinary citizens or schools to invest in.
Groups should be 20 people or more. Hence, we look at a milestone of $5,000€ or $6,000€.
As you see, Luwayo vividly documents and gets his graduates to do so and send photos. Your Boost Crew will therefore get swift vivid photos in return – from the training and from greening yards, and first harvests and happy people, and then more next year. Since each success testimonial inspires many others. 
If you and your folks are into food, permaculture, climate resilience, African justice and peace, then THIS IS YOUR MISSION: Unlock 1 group training for Malawi farmers at Luwayo's PPI. 
You make his day with that, you know?! and you'll score a video-meeting to celebrate common achievements! 
#bemoreawesome