Can we have a page in my country's language?
Such as german, french, bosnian, spanish, hindi … ?
With the best stories from my country, even if they are smaller?
These questions have led us to create GROUPS to serve you best; also to share, to involve people and spark action.
GROUPS are a great way for you to CONTRIBUTE stories and MEET nearby friends.
YOUR COUNTRY GROUP also shares specific cultural flair,  spirit, causes, challenges, context of citizenry, governance, media, schools …  that is ingredient to success for our mission to boost youth leadership, active citizenship and tangible changes.
Here's the Ideas and approach to GROUP
We need 1 Global Issue, with the finest high impact solutions on Earth, for all of us to learn from, to support and transfer to our countries. It is the spectacular one that inspires all of us with hope, vision, and propels all of us forward to #bemoreawesome and transfer the planet's finest hero*ine spirit and solutions to our home regions. 
We also need National Issues. for above mentioned reasons. These issues we cannot create formally top-down. They will emerge from inspired readers turning users, lovely people like you ~ non-formally, in facebook groups and telegram channels to which you can contribute stories with ease and meet your country's members. This is VERY MUCH FUN, motivational, educational and leads to interactions and action with impact.
THIS MAKES YOU A POSITIVE NEWS MAKER! YAY! No skills required, just love for the cause.
National stories can cycle up to Continental Issues and Global Issues. Obviously, we cannot publish all stories from 50 to 100 country groups. But some we will, and those we will translate to a "Continental Language" ~ usually ENGLISH, except for South America (spanish).
Continental Groups are highly precious and recommended to join, since you share similar challenges and potentials with neighboring countries, and you can easily meet in person to team up and help another, since you each also have different powers and needs. This comes with exciting fun, love and sense of adventure. Also without flights. Take part!  
You can join other Groups following your interest. Eric and core YL Staff are in all groups … oh dear, much going on, but it comes with fabulous inspiration and community, aye!!
That's it. 
For the full treat, experience and empowerment, SIGN UP FREE WITH 5 STREAMS. 
Your complete suite of tools for positive change media culture, youth leadership, solutions and action
Pick your 5 FREE streams for UPLIFTING DAILY NEWS – strictly relevant only
The GLOBAL ISSUE
Get inspired and equipped with humanity's finest role models, solutions and action opportunities
Join 1 GROUP on
facebook

whatsapp

telegram
Your NATIONAL ISSUE
stories in your language
solutions near you
contribute stories
collaborate
 Join 1 GROUP on
facebook

whatsapp

telegram
Your CONTINENTAL ISSUE
to learn of solutions and partners to team up to tackle national challenges 
Join 1 GROUP on
facebook

whatsapp

telegram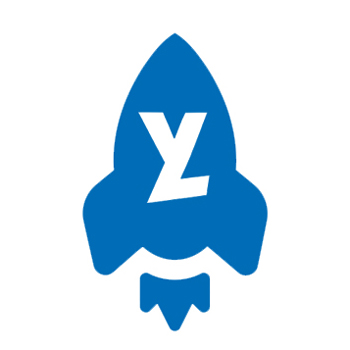 The BOOST CLUB
Support hero*ines
local youth leadership
rapid impact
video-meets with hero*ines etc
Join the YL COMMUNITY on your favorite mix
Buy Me A Coffee (recommended)

newsletter

instagram

facebook

whatsapp

telegram
+ YOUTH-LEADER
Our mothership's new programs, speakers, YL coaches, trainings, services, education, camps etc
Welcome to learning and seeding Humanity's finest Spirit, Know-how, Support and Action Opportunities
Try it out. You can always quit with 1 click.