PARTICIPATE
WHAT IF ALL KIDS AND SCHOOL STUDENTS GROW UP WITH THIS MAGAZINE?
WHAT IF ALL ADULTS READ IT DAILY + USE IT AT THE WORKPLACE?
Everything will change. Fast. ONCE YOU PARTICIPATE
Why have you come to this planet at this special time?
We're an Action Magazine equipping you for multiple actions from Day #1.
We are the ONLY
Positive Action Magazine on Earth
serving Hero*ines to grow their initiatives
for Youth to unfold their potentials
for use in Education and Living SDGs in Action
for Adults to take multi-faceted action

involving readers in

co-creating issues 
It's new, important and beautiful!
We need your support to thrive.
You get lots in return!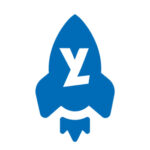 2. Join our Action Community
Join us at Buy Me A Coffee for free gifts, weekly progress news, video-meets with hero*ines, community interaction and more
Should ALL KIDS have this Magazine in their hands, hearts, homes and schools? Yes!
There are many ways to grow our reach to youth, schools, adults, our success and real-life impacts.
You can also donate via paypal
Meet lovely people like you
Boost Local Youth Leadership
Local 'Volunteers'
act non-formally
semi-formally as UNIT
formally as YL COACH
Turn from READER to USER. 
Each article includes an Action Guide for you to #bemoreawesome and make immediate changes to lives and land 365 days a year.
Imagine your impact after one year!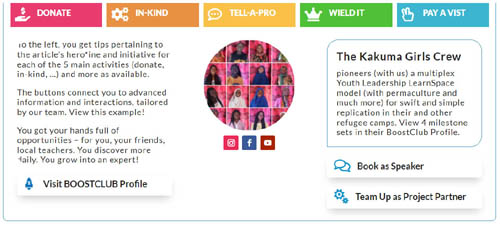 Tell us of changemakers, solutions and more
Thanks for being awesome. We look forward to your contribution.
Changemakers + Groups + Schools
Solutions + Projects + Policies
Places + Campaigns + Challenges + Reports
Stuff that makes Life Awesome + Resources
Love to write, design and seed with purpose?
Pick your favorite role/s!
Online Volunteers
… write, edit, web edit, design, translate, promote, manage our team and work flow.