When changemakers create a magazine, they do so for positive impact for people and planet. Uplifting, empowering, equipping users for action. Pure. Uncompromising. No bullshit, no distraction.
Here's what an outraged graphic designer wants magazines for girls to look like.
Many of you will agree. 
Let's do this!
The world is ready, schools are ready, the support networks are in place.
There is no need for advertizers, offices or compromise in this age of collaboration. Let's crowdfund, create and evolve this together!
Quality content + partners galore
With YOUTH-LEADER, we have spent 19 years at the heart and on the tidal wave of youth leadership, social entrepreneurship sustainability sciences, education for sustainable development (ESD, UNESCO), good governance etc, and build on an extraordinary global community with an enormous lot of high quality protagonists, solution stories, tools, methods, know-how, opportunity for interactions with readers, users at schools, work, in the field. 
All we need to do is liberate our writers' time to tell our growing global tribe's stories in an exciting Action Magazine – involving lots of lovely people like you in co-creating and seeding it online and in the local community ! 
We create networks for education, sustainability and youth leadership
THE GOAL IS A MAGAZINE THAT EMPOWERS YOUTH TO EVOKE ROBUST TANGIBLE CHANGES
+ TO GROW UP AS ABLE, ACTIVE, CARING CITIZENS OF THE NEXT LEVEL COLLABORATIVE SOCIETY 
Content
can be defined like this : We give youth humanity's finest know-how, spirit and support to create a world of inner and outer peace, bliss and abundance – sourced from today's Einsteins, Gandhis and Gryffindores – told in vivid, memorable form, using their authentic voices, photos, films and resources – and calling for much involvement in creation, distribution and use.
We do different from today's "well-meaning" media
People today try to add meaningful content to their conventional publications, but it is far from enough. It's at best 2-5% of what's needed.
Books for girls and bedtime story collections present mostly female power politicians, CEOs, actors and athletes that do precisely like the power males of the past.
None of this helps youth be NEW, and create a good, new sustainable society. It actually sustains the hurtful model.
The world's single good newspaper The Guardian has no section on youth or young changemakers. We'll encourage and help them to do so. Others that years ago announced to include relevant sections on solutions, like Huff Post, the NY Times are still irrelevant and drowned by tabloid dirt.
Positive change is about SPIRIT. If an uplifting story is followed or drenched by others, the virtuous energies rising in the reader die down back to impotent voter and consumer.
Youth media (like Teen Vogue) have begun to include articles on active youth. But their scope is limited to "advocates" and "innovators" of little practical value to readers seeking ways to do good for people and planet.
Further, their articles are followed by articles on anal bleaching, anal pleasure for teens, shampoo ads, opinions, and photos of youth meeting politicians that are not part of relevant positive change and lead readers astray.
This lowers the reading experience, and even sabotages readers' upgrade as relevant changemakers.
In YL, you'll find none of this. Just the new, pure that takes us straight into the new society that people and planet need.
As a benchmark for content, think of this definition from the world of gaming, #Speedrun : "achieving a game's goal / passing a level in the shortest possible time, without distraction and delay". 
Anything else dilutes, delays, sabotages positive change for people and planet.
Xiuhtezcatl
awakens our Inner Hero*ines through music, protects towns from invasion by industries, unites non-/ native youth for co-creating the world and lives they want
Young Changemakers
with focus on those with tangible solutions. There's a million advocates, but what's needed is solutions, that readers shift from staring at eloquent speakers to taking decisions, to doing stuff, and to having their stories told … also in YL Magazine!
Adult Changemakers
are important to youth, who (contrary to common belief) do understand, spread, wield these solutions that transform society and institutions, and even outperform adults. Also, adult changemakers show one can stay honorable and fun when growing up, can make a living on doing good etc.
Ocean
is a veritable mermaid diving with Great White Sharks, teaching us why and how to save them. Together, we will heal this hurtful industry.
IMAGINE A MAGAZINE FULL OF THIS …
You see a Bright New World emerge in real-time
We tell their unfolding adventures
tracking their social media – with columns of geniuses
through the year – for 'live' feeling, seeing success unfold 
with live-meets and coachings
to inspire, celebrate achievements, plan what's next
YOU CAN TELL THAT WE ARE GLOBAL
because in terms of positive change, every nation is backwards, provincial, and needs to learn from humanity
with deep interviews + change generation music, art, yumMIES, bliss & bodywork
With Flair of Fun & Adventure!
Because creating the Good New is celebration, and who wants to be boring anyway?
We live Philanthro-Party culture
like legendary Lulu and LemonAID Warriors
and we bet that our readers love to join!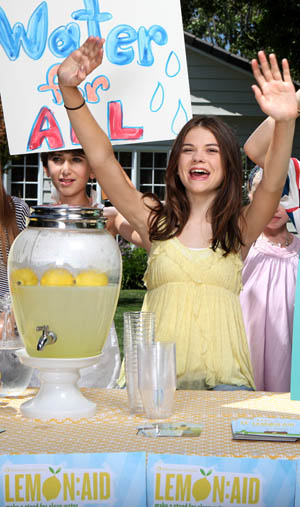 Articles include action options
for readers to be users and wield these solutions
ACTION TIPS & GUIDES
in articles, and rich resource section
with live-meets and coachings
to inspire, celebrate achievements, plan what's next
REPORTING ON ACTIONS TAKEN BY READERS
WITH SPECIAL FOCUS ON SCHOOL >> ALL YOUNG PEOPLE'S DAILY HANGOUT!
Excellent value for education!
to bring global issues to life
exciting multi-media
finest role models
for solutions
to act on SDGs
to inspire students
for informal learning
for action and interaction
for participation in YL Magazine 
use as wall display
reaching 100s daily, club HQ
use in class
inspiration, UN Day themes
CREATE A LOCAL EDITION
using our positive news guide
co-created with other schools
published in YL Magazine
shared with regional news media
+ optional long-term follow up
Aligned with UNITED NATIONS Theme Days
for topic focus + to unite global readers for harmonized action for the themes of the current month + as teaching tool + as good practices resource collection
CALL TO SUPPORT HEROINES
using Action Guides with level 1-4 actions, easy to advanced for bigger impact
UN DAY FOCUS
facilitates connecting with teachers, journalists, NGOs for greater reach and impact
We bring them to life – in action.
BADGES FOR COMPLETED MISSIONS
Digital badges by international education standards – for CVs
Information per se does not help the world.
We seek impact for people and planet. Hence,
every element of the magazine is designed for instant action
we seek to serve featured hero*ines
we connect inspired readers and hero*ines
Meshed with changemaker platforms
that enable impact, and that turn contents and reader actions into educational resources …
The Boost! Club
Crowdfunding platform for young hero*ines, with vivid involvement of the supportive community
YOUTH-LEADER
Educational resources, programs, speakers, field partners for Youth Leadership at school and beyond
Change Generation RISING
An action learning program for youth age 8-18 in real-time collaboration with today's Gandhis and Gryffindores, fit for school, and everywhere on the planet.
Speakers & Field Partners
We team up with changemakers to connect their initiative and services to a greater public, especially schools, as speakers, coaches and also for long-term project cooperation
#TeachersForFuture #FRIDAYSFORFUTURE
We help #TFF and #FFF connect with the global change-maker community to shift #FromProtestsToProjects powered by student clubs!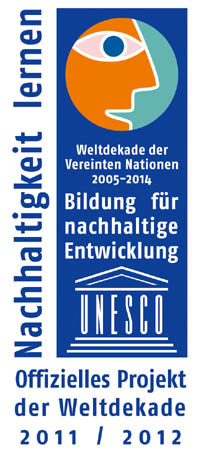 We seek to create benefits for all people caring for people and planet
READERS
are uplifted year-round.
Instead of staring in morbid fascination at the demons in the toilet bowl of history we lift our eyes to the new, and take part in accelerating its rise around us!
A *TRUE* COMMUNITY
beyond "likes" that others call "community"
PROFESSIONALS
use our stories 
as teachers & academics
as journalists
in libraries, canteens, cafe
in waiting, reading rooms
WE COLLABORATE
providing our resources & relations for win-wins
VOLUNTEERS
write, translate, interview today's Einsteins and Gandhis, enjoy our community
LEARN NEW GOOD MEDIA CULTURE
CERTIFICATES
articles, writer profile …
CHANGEMAKERS
benefit of reach, translation, constant coverage, connection into schools, action calls …
OUR APP
will further enhance this interaction
BRING IN IDEAS
to make it best for them, youth, partners …
WHAT IF 1 BILLION YOUTH HAD GROWN UP WITH THIS FOR THE PAST 20 YEARS? 
Do you agree that this will add to positive change?
Do you agree that, whatever happens, it's needed NOW?
Do you agree that also bombs, blasters, cops, coding commercial apps and traps are some shijt "future".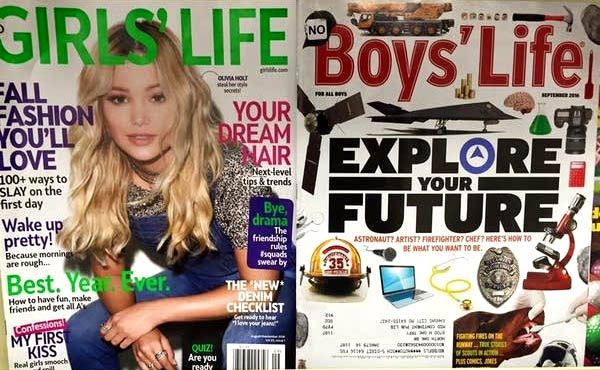 Can we please add other meaning and purpose to boys' and girls' lives?
CONTENT, CONCEPT, CORE CREW TO GET STARTED ARE READY
TOGETHER, WE CREATE A NEW MEDIA MODEL
that can quickly reach far, serve others, evoke considerable impact, set an example to media, journalism / schools … win awards … and be self-sustainable through crowd and sales.
… IS THAT YOU WANT TO SEE GLOBAL YOUTH & CITIZENS EMPOWERED, AND
donate to our crowdfund our core crew
We can do a lot with volunteer writers (who benefit from training in *new positive change media culture*, experience, reference, professional community…)
bring in STORIES, IDEAS, MAGIC
because we can't know everything, and we need you to help us be the most magical and constantly stay ahead
CONTRIBUTE TO SPREAD FAR AND WIDE
so that millions of youth and adults get connected to today's honorable Einsteins and Gandhis!
USE IT TO ACTIVATE POTENTIALS
by taking action on the causes, and by using it at work, at school, in the family …
TEAM UP AS PARTNER
in-kind, professional, network … as organization, institution, medium …
RESPOND & SUBMIT YOUR INSPIRED ACTIONS
to close the loop as active involved readers + users + changemakers + citizen journalists
Ain't that exciting? We'll outperform all the crappy ones.
Come on, we can play one of the best hacks in media history.
JOIN OUR ONLINE VOLUNTEERS
writers
translators
artists
layouters
social media creatives
networkers
team leaders
administration
We seek to make it pleasant and provide coaching and certificates on positive news media culture
JOIN OUR LOCAL VOLUNTEERS
seed flyers
seed micro-mags
activate schools
create a local edition
SPREAD THE WORD! AS FRIEND, FOLLOWER, SUPERFAN
share stories, videos, music
call to boost! hero*ines
build crowd support
HELP US IN-KIND
interview us, write about us
gift us adspace
re-publish in news, eco, youth, family, lifestyle
incl. in tram, train, airline media
print and distribute 
JOIN AS PARTNER
publish a column on young hero*ines, changemakers
aligned with UN Days
involving the audience!
involving youth and schools!
CREATE A LOCAL EDITION
research, interview, publish about
regional young and adult changemakers
challenges to take on
in your choice of online, digital PDF, print, radio, film
add your own style
with our support
as one school or (recommended) several schools
published in YL media
connected to regional media
optionally long-term, as school, club or youth crew
CREATE CONTENT - STORIES, RADIO, FILM, ART, MUSIC ...
You can also create individual pieces, along our guidelines for positive change media culture – for tangible changes for people and planet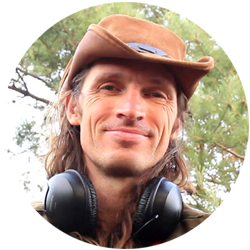 Eric Schneider is the founder of YOUTH LEADER, an Images and Voices of Hope IVOH Award laureate, and member of the National Round Table for the implementation of the UN Decade of Education for Sustainable Development
Top quality friends and allies!
We collaborate with experienced drivers of positive change media culture in solutions journalism, restorative narratives, community radio, youth media, social business … and share our collective wisdom and expertise with
schools and universities
writers and journalists 
changemakers and organizations
through coaching, workshops and online courses
MULTI-AWARD WINNING
UNITED NATIONS Online Volunteering UNOV Awards 2010 + 2012 for YL Teams
Best Practice in UNV Annual Report 2010
Pacemaker Status in Ashoka's re:imagine learning Competition
Official Project of the UNITED NATIONS Decade of Education for Sustainable Development 2005-2014
Official Project of the UNITED NATIONS Decade for Biodiversity 2011-2020