We have a rich global network of changemakers and content producers with inter-active initiatives that turn readers into doers who contribute back to YL magazine and changemakers, generating many win-win benefits with real life  impact.
20 years of experience, wisdom and world class relations
We have been in changemaking, youth leadeship, sustainability sciences and sacred traditions for twenty years. From 2005-2012, we ran an online magazine in 14 languages, involving 3,000 online volunteers from 70 countries and got plenty of leads into the sectors of education, civil society and alternative media to build an audience, user and action community. 
Altogether, we have all this …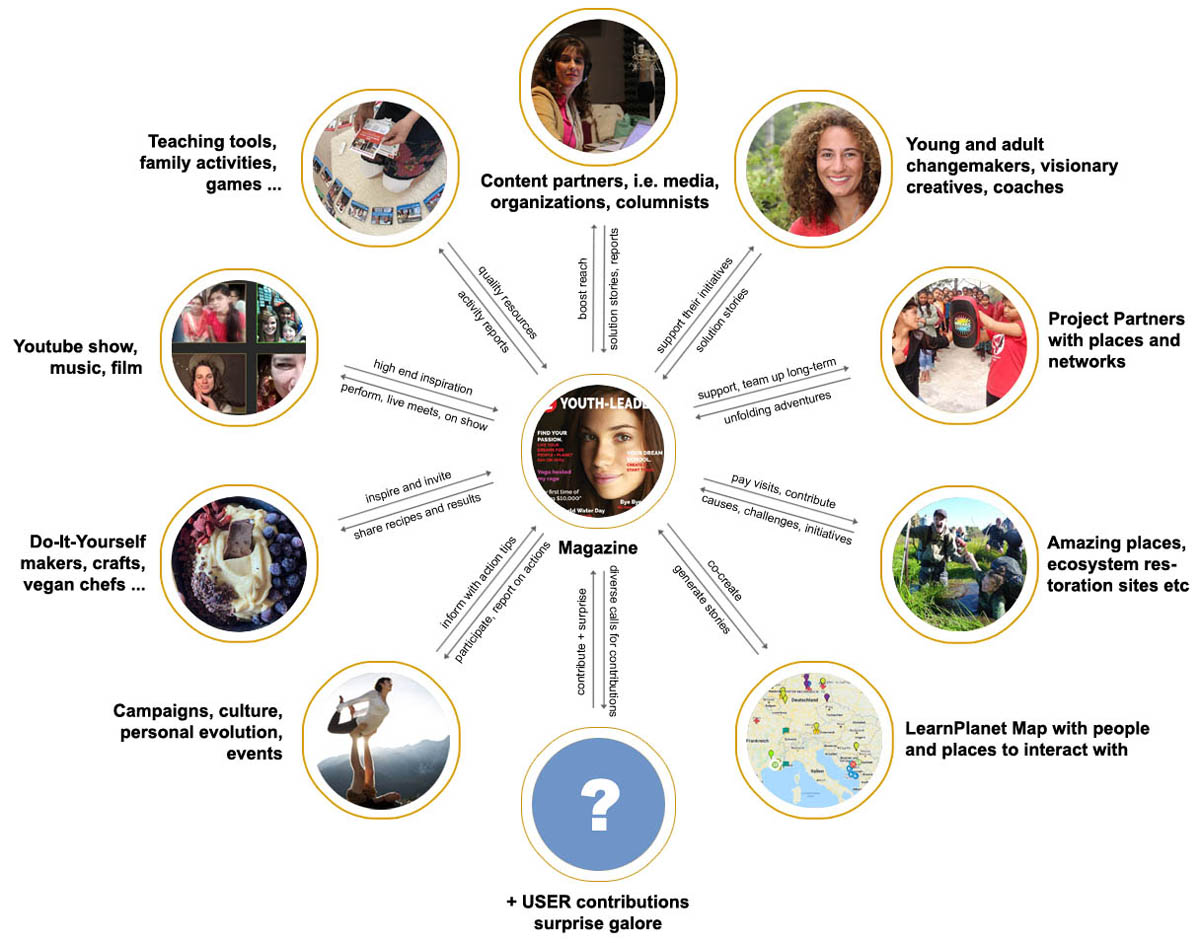 … plus our 4 YL platforms 
YOUTH-LEADER, educational and training, with UNESCO status and UNU partner affiliations
BOOST CLUB, crowdfunding for hero*ines, adult community boosting local youth
BEMOREAWESOME, youth action community, working with hero*ines
CORONATION ACADEMY, self-learning, courses, speakers and more
seed content into the Magazine and enable readers to turn inspiration into action,
NOTABLY
> badass hero*ines unfolding adventures
> actions taken by readers, youth, teachers on our platforms
which truly makes it an ACTION MAGAZINE full of people-powered solutions CO-CREATED BY YOUTH and INVOLVING AUDIENCES as one grand CHANGEMAKER FAMILY. 
In fact, the MAGAZINE is like a bundled up newsletter OF OUR GROWING GLOBAL TRIBE.
And we got so much CONTENT coming that we start creating NATIONAL and LOCAL ISSUES with our PROGRAM PARTNERS. So exciiiitiiiing.