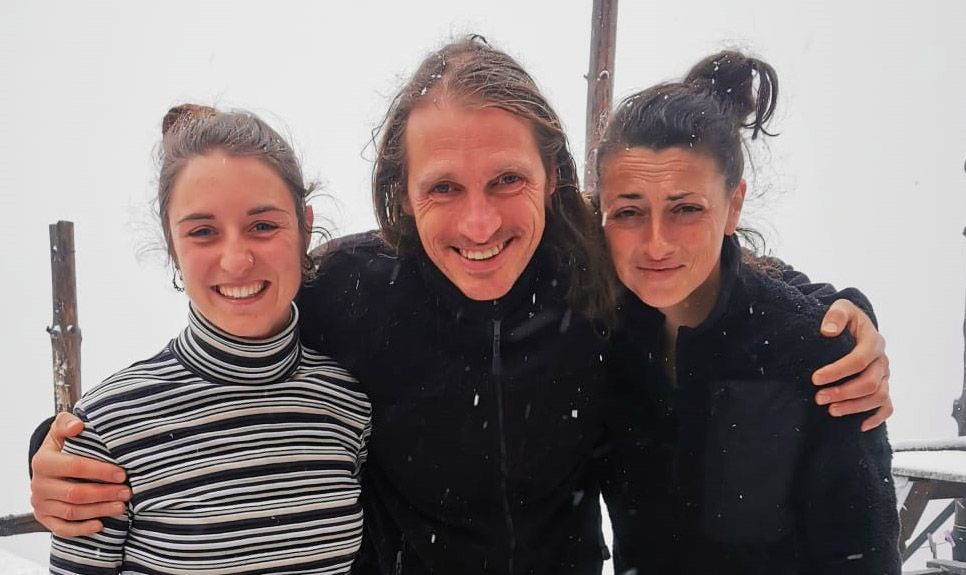 The awesome Balkans people get their own regional issue,, because of unique mentality, language, societal organization, shared riches and inherited challenges to harmonize. Let's highlight the Best of the past and dissolve the Bad by choosing fresh spirit and solutions, together with like-hearted folks near and far.
A note to the world
What you get told about Balkan states being dangerous, poor, corrupt, mafia, backwards in big oh so educated truthful media is total garbage, an outrageous LIE coming close to a crime against peace.
Our YL crew, friends and travelling teen and twen fe/male "scouts" feel much safer than in Berlin, Paris, Marseille, Birmingham, encounter much more open human beings, well educated, sound minded, mentally healthy, with respect at the work place, ace quality of life, natural food, Europe's Rockies, Alaska … and we say: go visit as a friend and keep dirty industrial invadors out. Bam!
It can only get experienced onsite, but we encourage you to get to know changemakers, engage in school dialog and more through YL Magazine, our global community and Pan-European Collaboration for SDGs powered by school student clubs. These ties become friendly bridges to move on. People here are super open, welcoming and introduce you to great contacts and opportunities.
The Balkans is the perfect complement for hyper-developed, burned out Western Europe that forgot what's like to FEEL good, and frantically searches for it in expensive self-help books and workshops. The best medicine and way to gain a vision for societal well-being is to dive into an energy pool of down to Earth humans who are being themselves and grant you the same. That's here; with only 10 to 50% of the stuff that's Western standard. 
We have veritable Rockies, Alaska and Amazonia (Belarus), and they are to get protected now! It's easy, once people become aware of them, we already see victories and those can get solidified once European schools and youth get involved en masse.
Of course, there's need for civic dynamics and economic tweaks, but in proper FAIR ways, in new, people-to-people social business and local economies meshed with prosperous urban centres. So, stop complaining or talking clever, but do your part #bemoreawesome 
Together, we can a Europe so magnificent that we no longer feel need to take long flights to boring hotels to experience cracking nature, dazzling culture, fun foods, peaceful hearts and solitude. 
View this issue as a door into a magnificent world of surprise, because it is!
This issue offers high value views and opportunities to create The Europe We Love.  Western European teachers will love it for Pan-European collaboration and student- and project-oriented learning. Join us, bring it to life! Tell of your dreams and how to #speedrun to realize them.
No Results Found
The page you requested could not be found. Try refining your search, or use the navigation above to locate the post.