SPECIAL ISSUE : ECOSYSTEM RESTORATION
THE SAD NEWS > The Problem
Science and IUCN's 1,000s of members warn that 20% of Amaznia are deforested and that another 2% will lead to collapse of the entire ecosystem – and thereby the world water cycle's heartpump – with beyond catastrophic consequences for all continents. Real bad.
Brazil's current government pushes for total eradication of Indigenous People's landrights, causing immediate multiple genocide and – destruction of Amazonia. Not cool.
World governments and companies are hardly able to make relevant moves for good. Media do not tell people about the gravity of the problem. You and Citizens have little power.
THE GOOD NEWS > The Solution
Global experts, civil society and Indigenous People are responding and have built trust that their goals are aligned on a foundation of shared priorities, mind- and heartset.
Since option 1) protest against villains to stop ecosystem destruction is not efficient enough
they now priorise teaming up for option 2) large-scale Ecosystem Restoration of enormous spaces of land left behind or left aside by dirty industries, forest fires and miners … powered by millions of indigenous hands engaged to save their land, lives, cultures and futures.
And here, you and citizens all over Earth have enormous powers – with us.
THE EXCITING NEWS  
Actions to Restore Paradise together
What's needed – for example for seedlings, transport, tools, trainings – is moderate amounts of MONEY which can be rapidly generated by caring citizens that enjoy multiple WIN-WIN BENEFITS, such as weekly progress updates, video-meets, visits … and enrich daily life:
CITIZENS can support favorite projects with funds, activate friends, citizens and schools with tools and tricks of charity champs & enjoy being part of a fun changemaker community!
SCHOOLS can Live SDGs in Edu-Action with today's Gandhis, indigenous tribes, youth meet via video and pay visits. Pure epic!
BUSINESSES can add purpose, help in-kind, task staff, trainees, do intrapreneurship, team trips, involve customers, collaborate with local schools & make serious impact wielding their untapped social superpowers of reach, resources, status and skills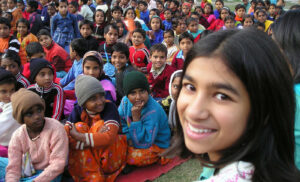 YOUTH
Neha raised $15,000€ on monthly average from age 9 to 17 to create quality orphanages in India
SCHOOLS
Namaste Nepal Student Club  raises $40,000€ on 1 week-end with an annual sponsor run to develop 7 partner villages in Nepal with by now $1.5 million€ – since everybody in town loves to join the mission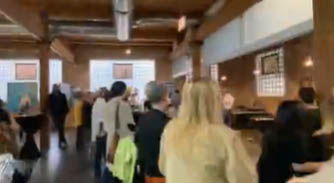 CITIZENS
Tatyana raised $30,000 with an Arts for Ukraine charity exhibit on 1 week-end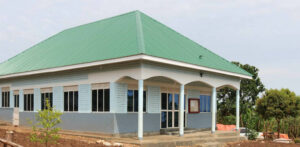 MORE CITIZENS
Lauren and Beck build and resource thriving Busubi Empowerment Centre that provides diverse free trainings for all generations and a local free school
IMAGINE
that 1,000 groups join and each score $10,000€ – it is highly realistic
THIS IS A WORLD-PREMIERE union of indigenous + experts + high impact projects + swift exciting inter/action
combined with the powers of youth, schools, citizens, companies.
We just need to get it TO caring user groups
BEST NEWS > Value for many "Users"
1,000s OF SCHOOLS with caring teachers, students and their local communities /// to reach via edu-action newsletters, platforms and flyers handed to your local schools, kind teachers and fired up youth <3 (who love more action, more impact, know their favorite teachers – who are delighted about youth taking responsibility as mentors for projects) <3
THE GLOBAL SDG COMMUNITY with countless network partners /// to reach via newsletters, platforms, your local town councillors in charge of SDGs and many SDG supportive organizations yearning for exciting high impact opportunities fit for youth leadership and use at schools 
IT BEGINS WITH
MAKING PARTNERS + SOLUTIONS VISIBLE

 in a vivid magazine +youtube channel + poster exhibit + teaching tools available long-term, such as …
CONTENTS FROM
indigenous tribe associations
Amazon women
forest defenders
global experts
foundations
organizations
community organizers
youth leaders
educators
media makers
astronauts
artists
cities
+ also from Europe, the USA and Canada
THEMES
scientific facts

big picture thinking
oneness with the living loving planetary organism
planetary water system
hurtful past and present for indigenous people

fascinating ecosystem restoration programs in diverse settings, e.g. mountains, deep forest

Ecosystem Restoration Camps
The United Nations Decade for Ecosystem Restoration – also in cities
Amazonia and SDGs
Fair Trade + restoration
what does / not work in what city or country + how to improve
community activation
good governance examples
basic needs funding by tribes
watershed wisdom councils
gameful youth activation
impactful school programs
changemaker student clubs
school project partnerships
social entrepreneurships
social business
youth-led initiatives
charity champs
tools and tricks
coaches
positive news media
youth exchange
voluntravel
Earth protector towns
Ecocide is a crime
ACTIVITIES
surveys
testimonials
use in class
do exhibits
fund projects
reach milestones
help in-kind
Philanthro-Parties
school and town fests
sponsor run
video meet
pay visits
vivid positive news reporting
co-create magazine articles
translation
+ act locally in your region, on your continent
This is possible to create in Summer 2022 – if people want it to exist
"Co-produce" it with us
and get gifts, a free copy, video-meetings with fellow co-producers, co-editors, changemakers
+ get your choice of name + selfie on the magazine's supporter page (yay!)
(this takes you to our crowdfunding community website)