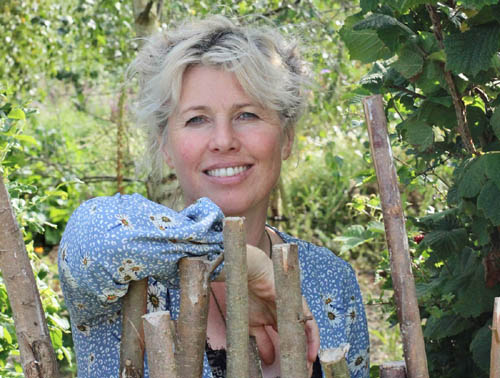 Mary Reynolds is a reformed Irish landscape designer, bestselling author of  'The Garden Awakening' and nature activist.  Director Vivienne De Courcy made a movie – 'Dare to be Wild' – about Mary's Chelsea Gold Medal winning adventures.
Mary is a proud patron of Wildlife Rehabilitation Ireland (WRI) and strives to do as much as she can to re-educate people how to live in harmony with nature in their own patch of land – To become Guardians rather than Gardeners.
However, one day Mary was sitting at her desk looking out over her garden when she saw a fox run past and We are the Ark was born.……….
The Story of the birth of the Ark.
One fine morning last year, I was sitting at my desk looking out over my garden when something happened that made me realise how we can all become part of the solution to the crisis we are facing with nature.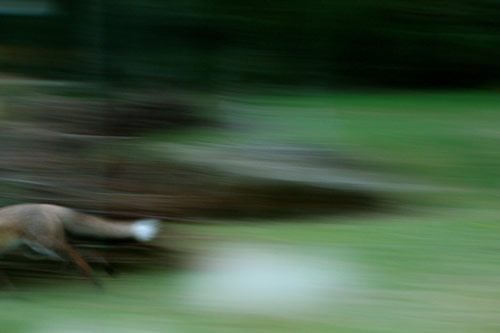 A fox ran across the garden.
Then two hares.
Soon after, I lifted my head to see a family of hedgehogs scuttle along the edge of the hedgerow.
All these creatures were running away from something and it was like the reverse of the Ark stories I had heard as a kid.
When I went to investigate, what was happening, it turned out that the neighbouring field across the road was being cleared by a digger.
A house was being built at the top of the field and the owners had gone in and cleared out years of growth. Brambles, bracken and a thicket of thorny trees and plants that was a home for many families were wiped out in an instant.
All these families had suddenly lost their homes and they had to move into a wild field beside my garden which already housed a lot of creatures with little room and resources.
This cleared ecosystem across the road was to be replaced with a monoculture of grass lawn that would get no use, support no life and would require constant maintenance.
The owners were completely oblivious to the destruction they had caused to countless creatures.
I immediately realised I had done the same thing myself many times over.
At that moment, 'We are the Ark' was born.
• Mary Reynolds, Ireland 2019.
From this day, Mary asks all of us to gift Land back to the Earth to rewild undisturbed, so her plant and animal children can live in peace, joy and abundance once again. Plus, add a sign stating this is an ARK.
Isn't this the most beautiful story?! Especially for kindergarten and school children?! It is. And Mary is a total gem! Listen to her audio interview in our Interview section.
This is a mighty important solution, swift to implement by schools, families, companies, municipalities … which is why we strongly support it with action guides, posters, context of SDGs the UN Decade for Ecosystem Restoration, speakers and coaching.
Dedicate an ARK in the next 2 months, keep an eye out for Mary's tips for creating an ARK and join her facebook group. It will expand your perception of Nature.