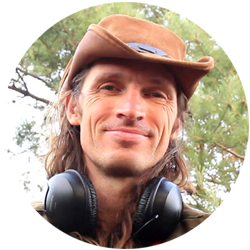 An incredibly magical place, but under many a threat. Like everywhere, there is need to upgrade life at school, high impact youth leadership and active citizenship. After the recent period of isolation from the world, let's reconnect and team up to step up Aussies' performance as Guardians of this unique SACRED LAND and make life as awesome as it ought to be. We have a planet to save and we've not come here to fail, aye!?! Get them beach bums up, DO SOMETHING NEW, co-shape the magazine, seed widely and escalate positive actions!
Dear Byron Bay'ers
This is a special call to you folks to let us know how life's been since the victorious Battle of Bentley ~ remember CSG No Way 🙂
Given the experience of suboptimal governance, let's rev it up and highlight the
beautiful beasts
community fests
permaculture farms
magical places
shark lovers etc.
that make life wonderful!
It's gonna be
empowering
of high value for youth, families and teachers
to make changemaking part of life at school and beyond
also by connecting with hero*ines all over Earth
an ace inspirational resource for good folks all over the world;
show' em how lovely one can live.
It's time to restore such beauty in Europe, so we need not escape to your Bay 🙂 
Of course, we gather stories and solutions from all of Oz 🙂
So let's have FUN, stop whining about government and frackers and do something new to activate our young generation to #bemoreawesome
Well you don't have to be a copper or black tracker to see thatUnstoppable -- droppin' on the top of the drum trackJump like ya sat on a thumbtack -- WHAT?It's the Colli Crew come back - been there, seen and done that. Rugrats - wiser and olderNight gets colder - boy...