Where are your changemakers and solutions?
They exist. It is time to make them visible.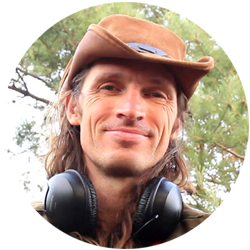 Europe doesn't know Youth Leadership. But when people see what North American kids and schools are rocking, they say they want this, too. So let's merge their merge and Europe's great projects, schools, ad-free cities, ecosystem restoration, open source governance … for next-level societal change. Mayors, teachers, millions of people are ready to get involved!
High time for proper Positive News in Europe
Look folks, such wealth, education, humanist values, totalitarian religion, monarchies and dictatorship pooped out … and now peace, prosperity, joy and liberties get eroded by lack of Heart, incompetence and criminals? I'm so fed up.
If Europe doesn't have badass youth- and citizen-powered stories like "evil, stupid" Americans, it's badly failing. You've seen it crumbling in real-time on media for 20 years.
Are you done with impotent protests and ready for projects? Show what you're doing, forward stories to others, inspire action, spark replication of rockstar projects from our global and North American issue, dream big and make change lives, land, learning, laws and industries for real!
Youth leadership has been part of civic education in North America for fifty years. Europe is half a century behind. It's high time to #bemoreawesome and upgrade from 20th Century voter to Able Active Caring Citizens.
It begins with role models and concrete solutions and access to coaches.
Go! Get them into schools, workplaces, cafes.
Go! Make stories happen. Be relevant, be spectacular and tell your story here!
Wanna research, write and design meaningful media? There's an enormous empty field to bring to life as YL Online Volunteer. Contribute and Participate!
Meet veritable Fairy Mary Reynolds taking about her childhood, perception of nature and her call to all of us to create ARKs for Wildlife – in 1 second.